What to do After Purchasing a Used Car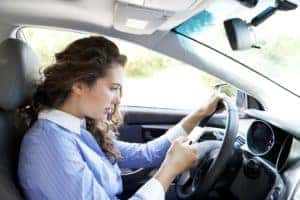 We have plenty of used cars to sell you here at Ole Ben Franklin Motors, but your work isn't done once you've picked out the perfect car. There are actually a few things that you'll need to do before you start driving your car around, so here's where we would start.
Title and Register Your Vehicle
One of the first orders of business is putting the vehicle in your name. That means transferring the title and registering the vehicle with the state. We will transfer the title to you as we do the paperwork preparing the sale of your car, but you'll have to take care of registering your vehicle with the state DMV.
Get an Inspection
A mechanic will inspect your car and ensure that it will not present a safety hazard to you or any other drivers on the road.
Buy Insurance
You need insurance to operate your car on Tennessee roads. If you're buying a used car, there is a minimum amount of coverage you need to conform with state laws, but you can also buy other types of coverage if you want extra protection. For example, you need liability coverage, but collision coverage is optional.
Read Your Car's Manual
Your car's manual contains plenty of useful info, including some of your vehicle's major maintenance milestones. That brings us to our next step actually.
Think About a Routine Maintenance Schedule
Knowing when you need a certain service and promptly scheduling an appointment with your mechanic is a good idea. Routine maintenance tasks like oil changes and wheel alignments help your car stay in top shape. Making a maintenance schedule and sticking to it can extend the life of your car and save you money.
So now that you know more about what you should do after you go shopping for a vehicle, visit our used car dealership serving Alcoa, TN and check out our selection of vehicles. We're ready to help you find your next car!