What Are my Payment Options When Leasing?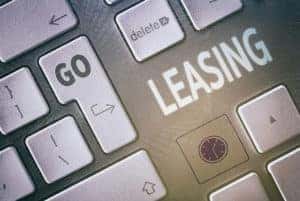 If you're leasing a car here at Ole Ben Franklin Motors, you probably have some questions. Whether you're wondering how much of a down payment for a car is needed or you want to know about other lease payment options, we're ready to help you out.
Do I Make a Down Payment?
Some drivers don't realize that a down payment isn't always required when signing a lease. Some lease offers do not require any money due at signing, although you often have to have a good credit score and solid history to qualify for such deals.
One-Pay Leases
There are also some situations where you can negotiate a "one-pay lease." This is just what it sounds like. Instead of making your lease payments every month for a 36-month lease term, you pay all at once.
This can be advantageous because you don't have to worry about interest. This also can be a beneficial arrangement for drivers with bad or no credit. If approval of a lease agreement was in doubt, paying in one go can help you lease a new model that you might not have been able to otherwise.
Make Additional Lease Payments
You can also extend your lease a few months at the end of your lease agreement. This can be beneficial if you have to wait a bit to buy or lease something new. You can make payments for a few months more and keep sticking to your lease agreement, and then you'll be able to upgrade to your next vehicle.
If you're ready to lease a new car, then visit one of our new car dealerships serving Kingston Pike, TN. We'll help you find the perfect new vehicle, and then we'll help you find the leasing agreement that works for you and your budget. We look forward to assisting you!