Used Cars in Knoxville, TN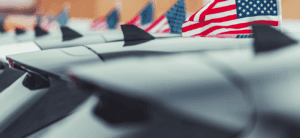 There are plenty of options when buying used cars in Knoxville, TN. Between different makes and models, private sellers, and warranty options, finding the right used car for you can be a task. Buying a car is an investment – which is why our Ole Ben Franklin Motors team makes purchasing used cars in Knoxville, TN, easy!
Shop Used
Explore our Inventory of Used Cars
Everyone has their dream car. Whether that dream car is sophisticated comfort or excellent in fuel economy, you can likely find it among our inventory of used cars in Knoxville, TN.
When you browse our inventory, you'll find car brands from Ford, Honda, Nissan, and more. You can search through our used inventory pages to see for yourself!
If there is one that seems to be your dream car, let us know, and we can set you up with a test drive.

Advantages of Buying Used
There are many benefits to buying a used vehicle, and even more when you buy a used one through a dealership like Ole Ben Franklin Motors. We've outlined some advantages to help you feel more confident buying a used car at our dealership.
Wider Selection
Searching for the specific car you want can become tiring. When you buy used from a dealership like Ole Ben Franklin Motors, you'll likely find your dream car within minutes. We have an outstanding selection of used cars and four convenient locations throughout Tennessee. We likely have a car that fits everything you're looking for!
Quality Vehicle
Each of our used cars undergoes multi-point inspection before being placed on our lot. We want to make sure customers are receiving quality, functional, and reliable vehicles. Our inspections help you save money on repairs in the long run and get you set to hit the road as soon as possible.

Shop Used
Financing Options
Though buying used is a lower upfront cost. It's still a large investment, and it may not be possible for some drivers to spend a chunk of cash at once. When you buy used with our dealership, financing options make it easier and more affordable for your situation!
Finance a Used Car with Ole Ben Franklin Motors
Searching through used cars in Knoxville, TN, may take some time. Yet, when you come across your dream car at our dealership, we promise not to add any more time to your wait.
Whether down the road or an hour away, you can take advantage of our One Dime Down in Clinton, TN, finance option. Our One Dime Down option makes it possible to put next to no down payment on qualifying vehicles! Our One Dime Down payment isn't the only finance option we have.
Another way to maximize your purchase is to trade in your current vehicle. Our online application makes it possible to get a free quote! We also have leasing options and an online payment calculator to give you a better idea of vehicle costs.

Apply Now
Buy a Used Car at Ole Ben Franklin Motors
Are you ready to start your search for a used car? Browse our inventory online, visit our dealership in person, or contact us today to set up a test drive!
Contact Us