Used Cars For Sale Under $10,000 in Knoxville, TN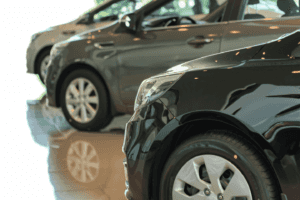 Everybody loves to save money, and buying a used vehicle is a great way to save cash while getting great value for the excellent features you'd typically find on a vehicle that's brand new. At Ole Ben Franklin Motors of Knoxville, we carry a wide selection of vehicles from popular brands, including Mitsubishi, that are pre-owned, high-quality, and under $10,000 in our large inventory. We strive to keep our inventory affordable, and we never turn down any customer based on credit history. If you have ten cents, that's all we require as a down payment for any of the fantastic vehicles on our lot, and we promise you'll be able to go home in the vehicle of your dreams. Our selection of used cars under $10,000 is quite diverse and can fit any budget.
We remain dedicated to helping every customer buy their ideal vehicle, even if they've been turned down elsewhere due to income or credit score. We guarantee approval for financing for every customer, and we make the financing process stress-free. Our friendly staff is ready to answer any questions you might have, and with one dime down, you can easily buy a quality pre-owned car from Ole Ben Franklin Motors of Knoxville!
Shop Now
Financing Options in Knoxville, TN
We know financing a pre-owned vehicle can still be a challenge and lead to stress for many, but at Ole Ben Franklin Motors of Knoxville, it doesn't have to be this way. We guarantee approval for financing, even if you have been turned down elsewhere. Getting started only takes a few minutes, and you can be pre-approved in no time when you use our online application tool for. This tool has a high level of security, and your personal information will always be safe and secure.
We always ensure our customers are able to get the financing that works best for their unique situations, and we especially cater to those who might not have "ideal" credit at Ole Ben Franklin Monitors of Knoxville. We have worked with customers from all walks of life and credit backgrounds, including those looking to "start fresh" and rebuild credit after years of having subpar scores. We never make decisions based solely on a number, we look at your entire situation in a holistic, all-around manner.
One of our unique deals that's also somewhat of a slogan for us is "One Dime Down." If you have ten cents, that's all you need as a down payment, and we will sell any of our fantastic pre-owned vehicles to you!
Get Pre-Approved Now
You've Got a Friend Down at Ole Ben, With Sales You Can Trust!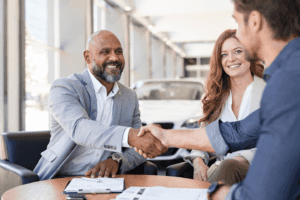 If you're on the hunt for a used car, we have plenty of high-quality pre-owned vehicles from many popular manufacturers in our inventory just waiting for you. You never have to worry about issues with financing, because we guarantee approval for every customer, regardless of credit history. If you have a dime, you can drive away in one of our used vehicles, many of which you can find costing less than $10,000. We believe everyone should be able to drive away in the vehicle of their dreams, and that is why we keep our inventory affordable and ensure everyone is able to secure the necessary financing.
Got questions about our pre-owned inventory? Want to know more about financing and our guaranteed approval? Want to schedule a test drive? Remember you've got a friend down at Ole Ben, so don't hesitate to contact us!
Shop Now