Tips for Rebuilding Your Credit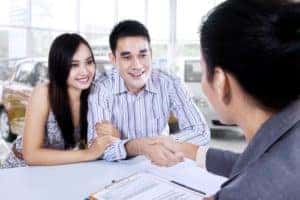 If you're looking for a car loan, you may worry that your bad credit or lack of credit will set you back. At Ole Ben Franklin Motors, we do our best to work with all drivers to help them secure no credit or bad credit loans. Here's what you need to know.
Getting a Loan
Securing a car loan without credit can be more difficult, but there are still steps that you can take to secure the financing you need to drive away in a new Mitsubishi vehicle. Most of the time, the best method is getting a cosigner for your loan. This is someone who has a better credit history than you and gives the lender a backup in case you don't pay off your loan.
Your interest rate may not be the best, but you can also try to reduce the amount of interest you end up paying. Making a bigger down payment and taking out a smaller loan can help. This is an especially good option for drivers who have a car to trade in.
You can also opt for a shorter loan term. This means that your monthly payments will be higher, but you'll pay less in total interest.
Rebuilding Your Credit
An upside of your Mitsubishi financing arrangement is that it will actually help you build up your credit. When you make your payment on time each month, that reflects well on you and helps build up your credit history. Future lenders can look at how you responsibly dealt with this financial obligation, and that will make them more likely to give you a loan.
If you're in the market for a new car, visit our Mitsubishi dealership serving Knoxville, TN. We'll answer any questions you have about the financing process!