How to Pick Out a Used Truck That Can Still Handle Big Jobs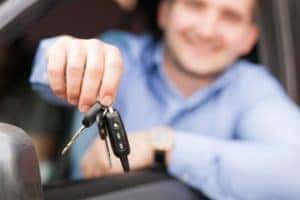 If you're in the market for a pickup truck that can handle tough jobs, you may think that you need to buy a brand-new vehicle. However, there are actually plenty of used pickup trucks out there that are ready to tackle anything that you can throw their way!
Here's what to look for in a pre-owned pickup at Ole Ben Franklin Motors.
The Right Engine
Most trucks are available with a variety of engine options, including smaller, more fuel-efficient turbo engines and larger, more powerful engines. If your desired truck has multiple engines to offer, make sure that you're picking out a used pickup that offers the bigger engine if that's what you need. The more powerful engine usually allows the truck to tow more.
Altogether, choosing both the right truck and the right engine is a necessity for any driver who has heavy hauling jobs to take care of.
The Right Drivetrain
If you're planning to go off-road frequently, picking out the right drivetrain is a must. Many pickup trucks offer a four-wheel drive system, which helps deliver power to the wheels that need it, when they need it.
This offers you more traction when you're going over all types of terrain, from rocks to mud. You'll definitely want to check out our selection of 4×4 trucks when you visit our dealership!
Special Features
Some trucks offer features like Hill Start Assist or trailering features that make towing easier. If you're prepared to tackle tough terrain or big towing jobs in your used truck, you should make sure that the vehicles you're looking at offer extras that allow you to make the most out of your truck's power and capabilities.
If you want to learn more about our selection of pre-owned trucks, visit our used car dealership. We'll make it easy to pick out a vehicle that won't let you down when the going gets rough!