How to Get the Most Money out of Your Used Car When Selling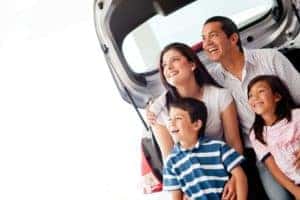 If you find a new Mitsubishi model you want to buy, you have to figure out what to do with your current car. You also probably want to get the most that you can for your used car when selling it. At Ole Ben Franklin Motors, we can help you with that. Here's what you need to do.
Do Your Research
If you want a fair price for your vehicle, you have to know how much it's worth. There are many ways to look up the price of your car online, but we suggest that you use a simple tool on our website. We make it easy to value your trade-in. We just need a bit of information from you.
Once you tell us the make, model, and year of the car, among other details, we can give you an idea of how much you could expect to get for it. This can help you budget for a new vehicle.
Why Trade In?
It may seem like you would be able to get more money selling your car on your own, but it's often a major hassle to sell a vehicle. You have to take out ads, deal with buyers who want to negotiate you down, and spend a bunch of your valuable free time doing it. Trading in your car is simple and stress-free.
Prepare Your Car
Now it's time to get your car ready to sell. Clean up your car, inside and out. Make sure that it looks great and that there aren't any personal items left behind. Then bring it into our Mitsubishi dealership serving Knoxville, TN. We'll finalize your trade-in offer, and then we'll give you cash for your vehicle.
If you're looking for an easy way to get cash for your used car, we're ready to help. We look forward to seeing you!