How to Choose the Right Used Car Dealership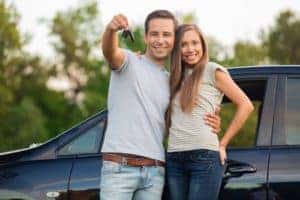 Finding the right used car can be difficult, but it's easier when you've found the right used car dealership. We might be a bit biased, but here at Ole Ben Franklin Motors we believe that we're the right dealership for you.
Take a look at what we have to offer and then compare us to other dealers.
Online Shopping Tools
Before you even come into our dealership you can get a better idea about what kind of vehicle you can afford. That's because our dealership offers online shopping tools, including a payment calculator that will make it easy to see how a used car fits into your budget. You can also apply for financing online so that you can get pre-approved before you shop with us.
A Wide Selection of Vehicles
We have a network of dealerships, so we offer an impressive selection of pre-owned cars. Whether you're looking for a luxurious SUV, a high-performance car, or a sensible sedan, our dealers can help you find it.
We have a variety of models to choose from. We have cars from different years, in different trim levels, and with different options. You don't have to custom order a new car in order to get a model with all of the features that you want.
A Service Center and Official Parts
If you want your used car to live a long and healthy life, proper care and routine maintenance are key. That's another good reason to choose our used car dealership. We're also a fully equipped, state of the art Mitsubishi service center! Our skilled mechanics have the Mitsubishi parts you need to keep your car in top shape, and we have experience working on other makes and models as well.
So if you're in the market for a used Mitsubishi car that you can depend on, visit one of our used car dealerships. Our knowledgeable dealers will make it easy to find a model that suits your budget and driving needs!