Financing Tips: Loans vs Leases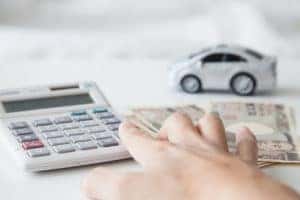 If you're shopping for a new car here at Ole Ben Franklin Motors, you need to weigh your options carefully. Not only do you need to pick out the perfect vehicle, but you also have to figure out the best way to get it. Do you lease it or do you take out a car loan?
Fortunately, our Mitsubishi financing experts and knowledgeable dealers can help you decide. Here's what you need to know about both options.
When to Finance
Buying your car and taking out a loan is a good idea when you plan to keep your car for a long time. This is because you'll eventually pay off your loan, and then the costs of ownership will drop. You just have to worry about fuel costs, insurance premiums, and maintenance at that point.
Buying is also a great idea if you drive a lot more than the typical person does. Leases often limit how much you can drive, so if you take long trips, travel frequently for work, or have a long commute, you might end up exceeding that limit and owing extra in fees.
When you buy your car, you can also customize it. If you like adding accessories or performance parts to your vehicle, buying is the way to go.
When to Lease
Leasing is generally less expensive, so you can often get more car for your money. Leasing also offers a more predictable cost of ownership because much of the maintenance your vehicle needs will be covered under your lease agreement.
A car lease is also quite flexible. At the end of your lease, you have a variety of options, and none of them involve the hassle of selling a pre-owned car. When your lease ends, you can extend your lease or buy the vehicle you've been leasing. You can also lease a new vehicle, making this an ideal arrangement for anyone who likes upgrading cars frequently.
Have any more questions? Visit our Mitsubishi dealership and talk to our financing department today!