Can I Lease a Car if I Have Bad Credit?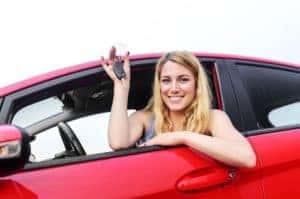 You want to lease a new car, but you don't have great credit. Is leasing still a possibility? It might be!  At Ole Ben Franklin Motors, we do our best to help drivers of all backgrounds lease or finance that new vehicle they have had their eye on.
Here's what you need to know about leasing and how our no credit check car dealership could help.
Getting a Lease Can Be More Difficult Than Getting a Loan
When you want a new car, you can buy it, or you can lease it. Generally, leases are harder to get if you have a lower credit score. A leased car is not technically owned by the driver. The monthly payments and upfront fees may be smaller. This all contributes to a lease being harder to secure for someone with worse credit.
So just keep this in mind if a lease doesn't seem to be in the cards. You might not be out of options, and you might be able to secure a car loan instead.
You Can Get a Co-Signer
If your heart is set on leasing that new Mitsubishi vehicle, then getting a co-signer might be your best path forward. A co-signer is just what it sounds like, someone else who will sign onto your lease with you.
This co-signer has to have really good credit to be of assistance to you. This person would also be completely responsible for your lease payments if you were to default. This puts the lessor at ease, but it also means that your co-signer is going to have to be someone who trusts you a lot.
If you want to learn more about how we can help you lease a new car or SUV, visit our dealership serving Alcoa, TN. We'll answer any questions that you have, and we'll find a lease agreement that works for your situation and budget!