Can I Finance a Car Loan with No Credit History?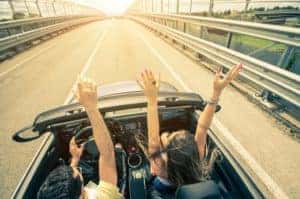 If you don't have a credit history to speak of, applying for an auto loan can be stressful. Fortunately, Ole Ben Franklin Motors is committed to helping out drivers even when they don't have a history of loan payments to show off.
Here's how our no credit check car dealership can help out.
Guaranteed Approval
Many drivers can qualify for our Guaranteed Approval program. You just fill out a simple form on our website and give us some information about yourself. We take a look at that information and decide if we can help you out with a car loan.
In many cases, you can be approved if you bring home at least $350 per week. Our program can get you up to $25,000 credit that you can put towards a new vehicle. This program can take much of the stress out of the car loan application process!
Getting a Co-Signer
If you do not qualify for that credit for whatever reason, you do have another option. You can get a co-signer. This is someone who will sign onto your loan with you.
A driver with no credit history is a blank slate to a potential lender. They don't know what to expect. A co-signer would have a better and more substantial credit history than you, so a lender looks at them and decides that they can be relied on.
This co-signer will be responsible for your loan if you default. So, it's probably going to have to be someone close to you who trusts you to make good on your financial obligations.
If you have any more questions about Mitsubishi financing or our new car lineup, visit our used car dealership serving Alcoa, TN. We'll get you behind the wheel of a new vehicle in no time!