Can I Finance a Car Loan with Bad Credit?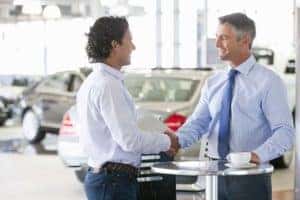 If you have bad credit, you probably think that it's impossible to finance a vehicle. That's simply not true though.
At Ole Ben Franklin Motors, we will do everything that we can to help you secure an auto loan. Here are some reasons why we can still help you find a loan.
We Work with a Wide Range of Lenders
Our Mitsubishi financing department works with a wide range of lenders. That means that we can always do our best to help drivers find the financing they need, even if their credit history isn't perfect. We'll explore all of the options and find a loan agreement that works for you.
You Can Have a Co-Signer
Another option is getting a co-signer. If you have someone else to help sign the loan agreement with you, that can help increase your chances of getting the financing that you need. Your co-signer would have to have better credit than you and they would end up being responsible for the loan if you do not end up paying it.
Take Out a Smaller Loan
If you are worried about interest, you can also take out a smaller loan. There are two good ways of doing this. You can:
Make a larger down payment: This leaves you with less to finance. People typically put down around 20 percent, but nothing is stopping you from paying more and reducing how much interest you'll ultimately pay.
Choose a pre-owned car: A pre-owned Mitsubishi vehicle is likely to cost less, which means that you'll need a smaller loan to finance it. Our pre-owned cars still have plenty of driving left to do, so this is a great option.
If you have any more questions about financing, visit our Mitsubishi dealership near Knoxville, TN. We're ready to assist you!