Buy and Sell Vehicles in Knoxville, TN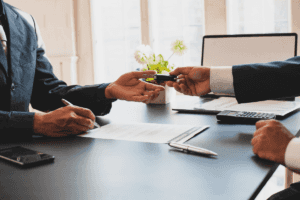 Buying a car on a budget doesn't have to be a hassle. Plenty of dealerships will try to push you around if you don't have great credit, but not Ole Ben Franklin Motors! With our guaranteed credit approval and an expert finance team, we're proud to serve our community here in Knoxville, TN for all your car, truck, and SUV buying and selling needs. Read more about how we take the stress out of buying or selling a vehicle and contact us today to get started.
Buying a Vehicle in Knoxville, TN
At Ole Ben Franklin Motors, we know that finances can be really stressful, especially when you're in the market for a car. That's why we make it as easy and affordable as possible to buy a car in Knoxville, TN. Good credit, not-so-good credit, or no credit? Doesn't matter to us. We'll get you behind the wheel of your dream car with just one dime down! We'll sell you a new or used car, truck, or SUV with a ten-cent down payment because that's how we roll. Financing a vehicle is easy when you rely on Old Ben Franklin Motors. We're here to help decide whether you should buy or lease, determine what your budget looks like, figure out payment options, and can guarantee your approval for a new car. Check out our inventory of cars, trucks, and SUVs for sale in Knoxville, TN and contact us today to schedule a test drive.
Shop Now
Sell Your Vehicle in Knoxville, TN
Looking to upgrade your ride and trade in your well-loved car, truck, or SUV? If your vehicle has some life left in it, we'll help find its value and put that money toward your next vehicle. We specialize in used vehicles and will offer you a free quote to get you the best deal with the full market value of your pre-owned vehicle of any make or model. Selling your car is a great way to save big on your next one and we're here to help figure out what works best for you and your needs, no matter your credit score or what's in your bank account. Use our online instant estimate to determine the worth of your trade or contact us for help and more information. When you're ready to get a new set of keys, search our inventory of vehicles and contact us to sell your vehicle in Knoxville, TN at Ole Ben Franklin Motors.
Sell Now
Why Ole Ben Franklin Motors
At Ole Ben Franklin Motors, we're dedicated to providing our customers and our community with impeccable customer service and staff members you can trust. We'll never pressure you to do anything you're unsure about and are here to help you sort out all your car buying and selling options. To experience a vehicle buying or selling process at a dealership you can trust in Knoxville, TN, visit us at Ole Ben Franklin Motors today. We look forward to serving you!
Contact Us