How Often Should You Rotate Your Tires?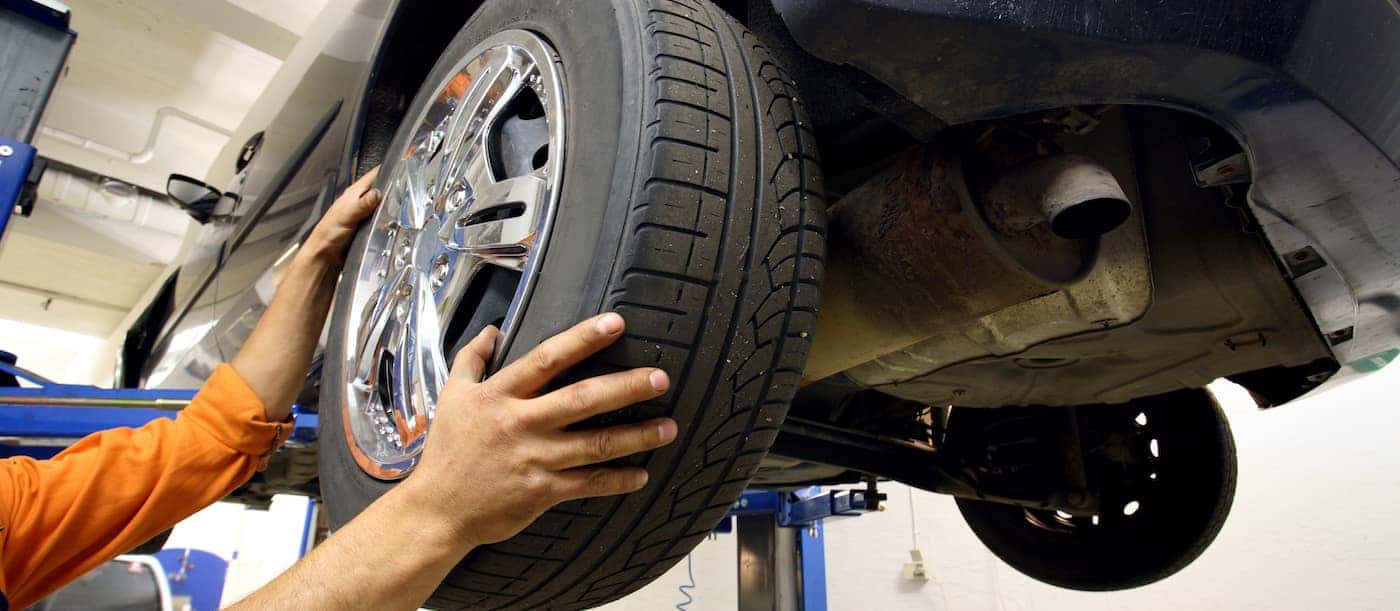 How often should you rotate your tires? Typically, you should have your tires rotated every 5,000 to 7,500 miles. Check your owner's manual for a more exact tire rotation schedule. Read on for a general guide to how many miles to rotate tires. When it's time to come in for a tire rotation, schedule an appointmentat Ole Ben Franklin Motors service center.
Rotating Tires on FWD and RWD Vehicles
FWD and RWD simply mean where the engine power is sent. If you have an FWD car, the power is sent to the front tires, while in an RWD car, it's sent to the rear tires. This means that depending on which type of car you own, your front or rear tires will run out faster than the others. When to rotate tires on an RWD or FWD vehicle depends on the following factors:
For more RWD and FWD cars, tire rotations should be performed every 5,000 to 7,000 miles. Check your owner's manual for an exact number.
If you own an FWD car, remember to switch sides when rotating the rear tires. However, when moving the front tires to the back, keep them on the same side.
When rotating tires on an RWD car, reverse the above. Flip sides when rotating the front tires to the back but keep the rear tires on the same side when moving them to the front.
Off-roading and other taxing activities will make your tires wear out faster. Consult a member of our service team about how to check your tires.
AWD Tire Rotation Tips
AWD tire rotations work a bit differently than FWD and AWD. Tires wear differently with AWD vehicles and need to be rotated sooner. Our service experts recommend that you rotate AWD tires every 3,000 to 5,000 miles. You should check your owner's manual for an exact estimate. Driving habits have an effect on when you will need your tires rotated. For other Mitsubishi maintenance schedule advice and recommendations, visit Ole Ben Franklin Motors.
Get Your Tire Advice From Ole Ben Franklin Motors
Now that you know how many miles to rotate tires and when to rotate tires, make sure that you're checking your tires every month to make sure your tire tread depth is above 2.32 inches. Driving around Farragut and Sevierville with tires that have a tire tread depth lower than that causes damage to your car, and you're more likely to get a flat. Our service center can help you with routine maintenance at our shop, as well as DIY maintenance tips and more! If it's time to replace your tires, our tires center near Seymour can match you with the best set of tires for your make and model. We'd also be happy to show you how to check your tire tread depth!