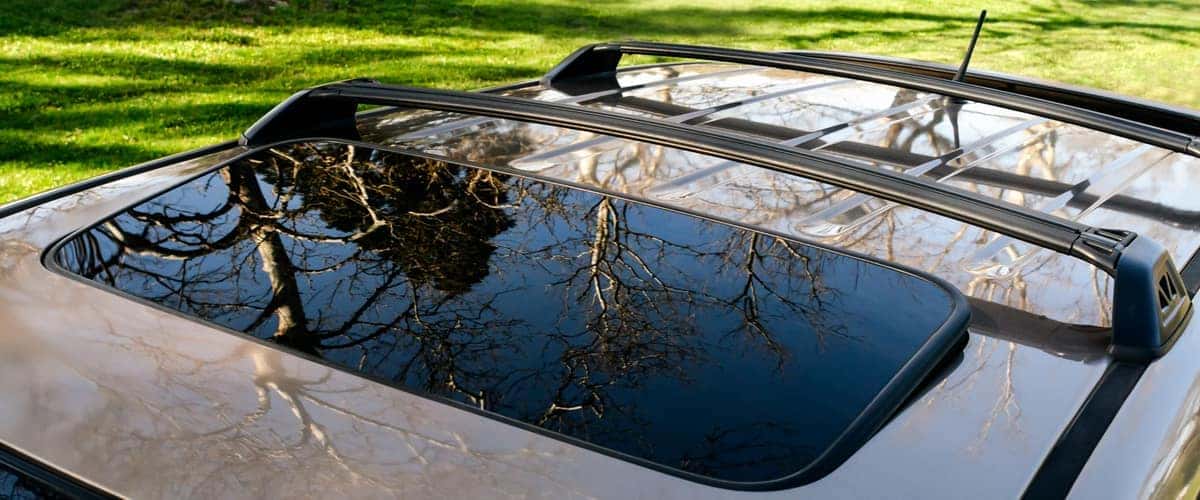 What's the Difference Between a Sunroof and a Moonroof?
When you need an extra chance to relax on your Sevierville drives, find comfort with a sunroof or moonroof, but what's the difference between a sunroof and a moonroof? When doing your research on moonroofs vs. sunroofs, you'll notice that they are used interchangeably, however, they do have their differences. A sunroof is typically made of glass or metal and installed in the roof of the vehicle. It'll also slide or tilt open to allow natural light and fresh air into the cabin.
When a moonroof is available, it's typically a clear or tinted glass panel that retracts between the roof and headliner to allow fresh air to circulate. While there are differences between a moonroof and a sunroof, what they both have in common is that they can liven up your daily city commutes. Learn more about Moonroof vs. Sunroof with Ole Ben Franklin Motors.
Sunroofs
When comparing the difference between a sunroof and a moonroof, it can come down to operation preference. The classic sunroof is typically found as an opaque panel on the roof of the vehicle that matches the exterior body color. They are often seen as a pop-up model that lets Farragut drivers let air and light into the cabin by tilting the roof upwards. Additional functionality can be found in the spoiler sunroof that allows drivers to slide the roof backward for a larger opening.
Moonroofs
Taking a look at moonroofs vs sunroofs, it may not be surprising to learn that a moonroof is actually a type of sunroof. Moonroofs are usually made of glass and built into the roof so they can easily retract. Another difference between a moonroof and a sunroof is the tint. While the glass tint helps on sunny days, moonroofs usually come with a sliding interior panel that can be used to access the moonroof. Within newer vehicles, it's more common to find a moonroof, however, sometimes the terms are used interchangeably.
Panoramic Roof Systems
Another factor that comes into play when discussing the difference between a sunroof and a moonroof, is panoramic roof systems. There are many different types of moonroof and sunroof including; pop-up, spoiler, inbuilt, top-mount, solar, removable, electric, and electronic. A popular type seen around Seymour is the panoramic roof. Found on most new vehicles and standard with luxury vehicles, this system features multiple panels that can be fixed or operable to allow front and rear passengers to let in fresh air and natural light as needed. Perfect for enjoying Knoxville weather!
Explore Sunroof and Moonroof Vehicles at Ole Ben Franklin Motors!
Want to further explore what the difference is between a sunroof and a moonroof? Contact the team at Ole Ben Franklin Motors to test-drive and compare vehicles with a moonroof vs. sunroof. When you're ready to hit the streets, the team in our finance center is ready to assist so you can get back to cruising the Knoxville streets.