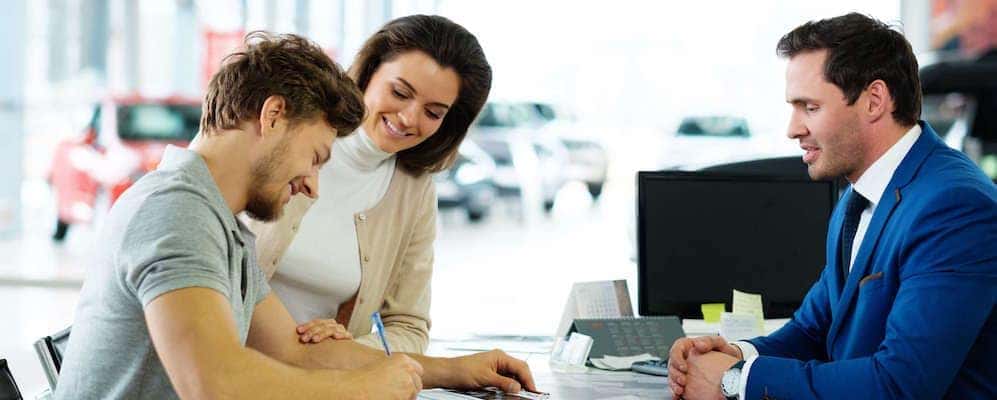 Can I Get In-House Financing on Used Cars?
Can I get in-house financing on used cars, and where can I find buy used cars with in-house financing near Farragut? Knoxville drivers looking for payment plans on used vehicles often ask these questions, and Ole Ben Franklin Motors is one of those used car lots with in-house financing. We cover the basic steps on in-house financing for used cars and more below!
Used Cars In-House Financing Near Me: Basic Steps
When it comes to car financing in Farragut and Sevierville, drivers have a few options. You can find a third party lender, a bank, or use the finance center at used car lots with in-house financing. These finance centers are useful, as they are more likely to approve your application than other lenders. Here are the steps to take for financing:
Online Finance Applications: Your finance applicationfor in-house financing will be used by the dealership to explore multiple lender options.
Incentives: At a dealership, you'll usually find additional specials and incentives to help you get the car your want. Explore these specials as you're shopping.
Streamlined Process: Drivers who use in-house financing can choose their car, negotiate, and finish the deal all in the same place. This gives you more time to make important decisions on what car you want and more.
Why Finance a Used Car?
Besides the streamlined process, there are other benefits drivers find with in-house financing in Seymour. Used car lots with in-house financing are preferred for the following reasons:
Vehicle Ownership: Used-car financing can get you an affordable car you can own, without the mileage limits and other restrictions on leased vehicles.
Payment Calculators: Resources like payment calculators are incredibly helpful when you're making a decision about an ideal payment plan.
Trade-Ins: You can value your trade and save money on your down payment at a used car lot with in-house financing.
Upgrades: With in-house used car financing, you can get advanced technology and performance features on your car without breaking the bank.
Used Car In-House Financing Near Me?
Ole Ben Franklin Motors is proud to help Knoxville drivers looking for financing options on used cars! Our used car inventory even includes pre-owned Ford trucks, cars under 10k and 7 passenger SUV for those looking for great savings.
Contact us today with any questions you may have about in-house financing, refinancing, and more.