Getting an oil change is one of the most important aspects of your car's maintenance schedule. It helps your car run at peak performance and extends the longevity of your vehicle's engine. Do you know how you can tell when you should change your oil? The experts at Ole Ben Franklin Motors weigh in oil change maintenance, so you can take proper care of your vehicle for years to come.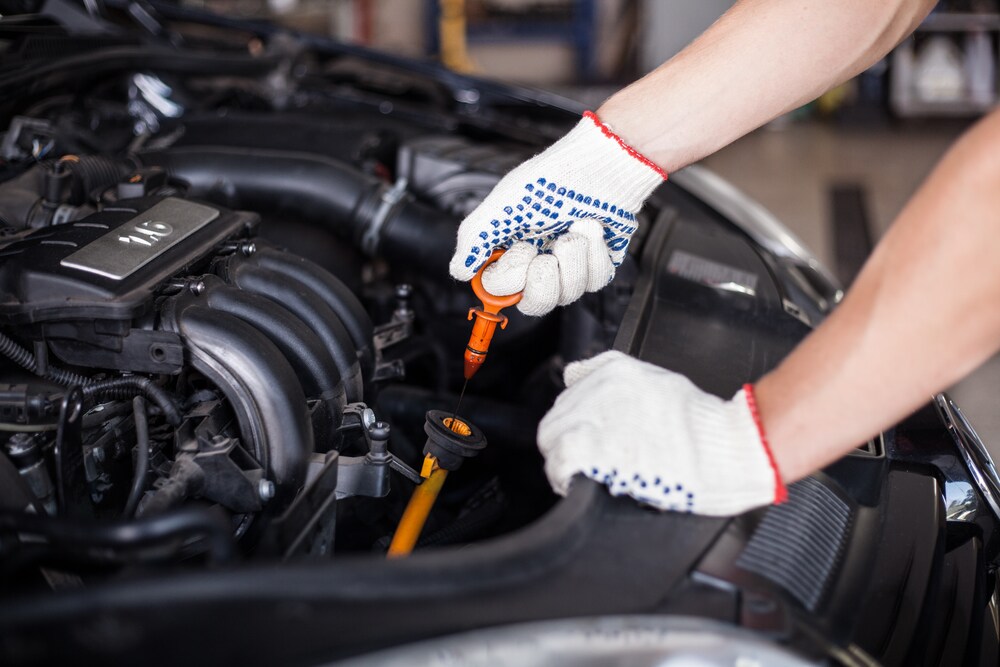 Reasons to Check your Oil
You may not realize it, but oil is the lifeblood of your vehicle. Without oil, your engine would burn up as it fights against friction and heat. Some of the benefits of checking your oil include increased fuel economy and a long running life.  If you fail to get an oil change for your car, you may run into significant issues down the road.
How Can You Tell When You Should Change your Oil?
Each manufacturer offers their own unique maintenance schedule for oil change intervals. You can check your owner's manual to see what the recommended schedule is for your vehicle. If you're not sure when to change your oil, a good rule of thumb is every 3,000 miles. 
Today, many cars, trucks, and SUVs have service reminder monitors that alert drivers to change their oil. These systems monitor the number of miles a vehicle has traveled and also take into consideration how hard the car is being driven.
Choosing the Right Oil for Your Car
Your owner's manual will also be able to provide valuable information about which type of oil to use in your vehicle. If you're not sure what oil you should be using, check with your local auto repair and service center. The team at Ole Ben Franklin Motors understands the ins and outs of Ford, Honda, Hyundai, Chevrolet, and other vehicles from top automakers, so we will be able to make recommendations specific to your car.
Schedule an Oil Change in Knoxville at Ole Ben Franklin Motors
As you can see, it's important to get regular oil changes to ensure your car is running efficiently for years to come. Ole Ben Franklin Motors offers quick and convenient oil changes at their three locations in the Knoxville area. Visit our Alcoa, Oak Ridge, or Kingston Pike service centers to get an oil change in no time. Our factory-trained technicians will answer your questions and provide valuable feedback about your vehicle. Use our convenient
online form
to schedule your oil change at one of our three locations or feel free to give us a call to learn more about our auto maintenance services near Knoxville.